Restricted Driver's License
In most cases, you can obtain a restricted driver's license in your DUI case. The difficult thing is to determine when you are eligible and what steps you need to take to get your restricted license back. If you have any questions, please call my office at (916) 939-3900. DMV mandatory action can also answer your questions at (916) 657-6525.
DMV License Suspension v Court License Suspension
There are two ways your driving privilege in CA can be suspended. If you lose or don't set a DMV hearing, a 4 month to 1 year suspension can occur. If you get convicted of a DUI in court, it will trigger a 6 month to 2-year suspension and in 3rd offense cases a 3 year or more revocation.
Eligibility for Restricted License
If you lose the DMV APS hearing on a refusal, you are ineligible for a restricted driver's license.
Restricted Driver's License – First Offense
In first offense cases, you are eligible for either a work restricted or an IID restricted license. A work restricted allows you to drive for course and scope of employment while an IID restriction allows you to drive wherever you want.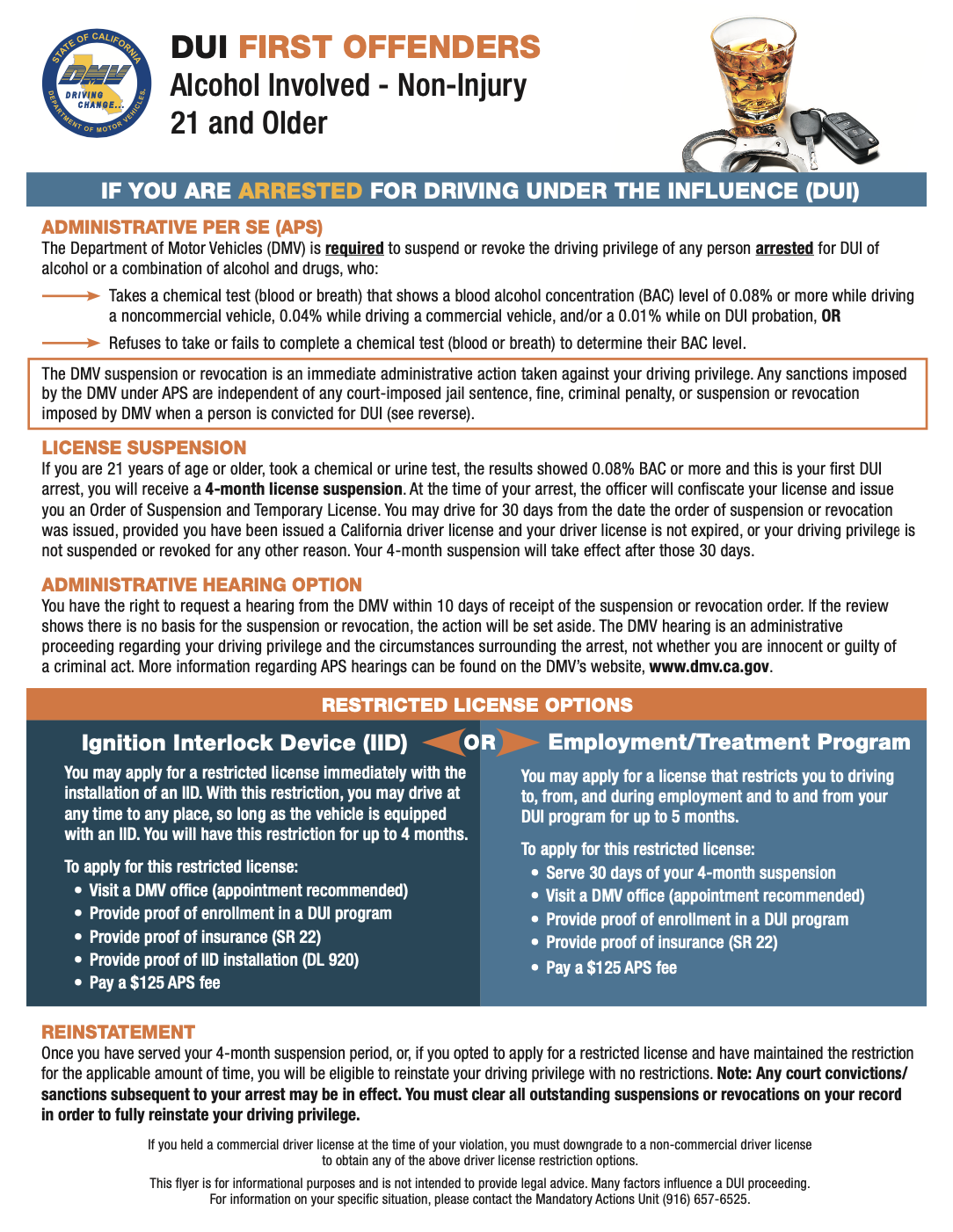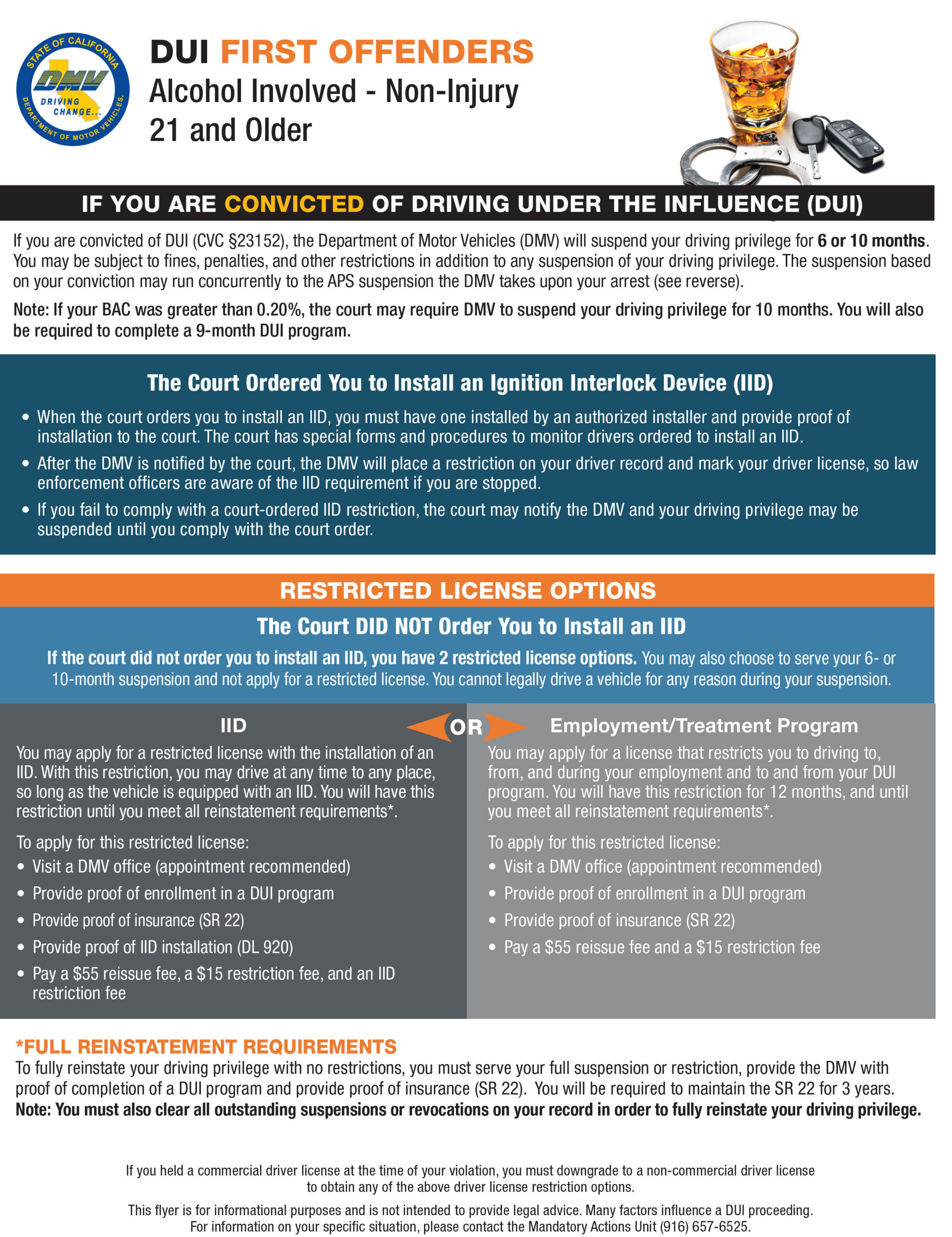 We can get you a restricted license, contact our office today for a free same day consultation
Because you have so much to lose, you need the most experienced and aggressive DUI Defense attorneys on your side. Whether it's defending you in trial or negotiating for dismissal, you can count on us. Call our office today at (916) 939-3900 to speak directly to an attorney about obtaining a restricted license. We are open 24/7/365 to answer your questions.